Interface Kit: Wiring & Setup
Alarm Panel Interface v2.0
Alarm Panel Interface Module v2.0 Wiring Illustration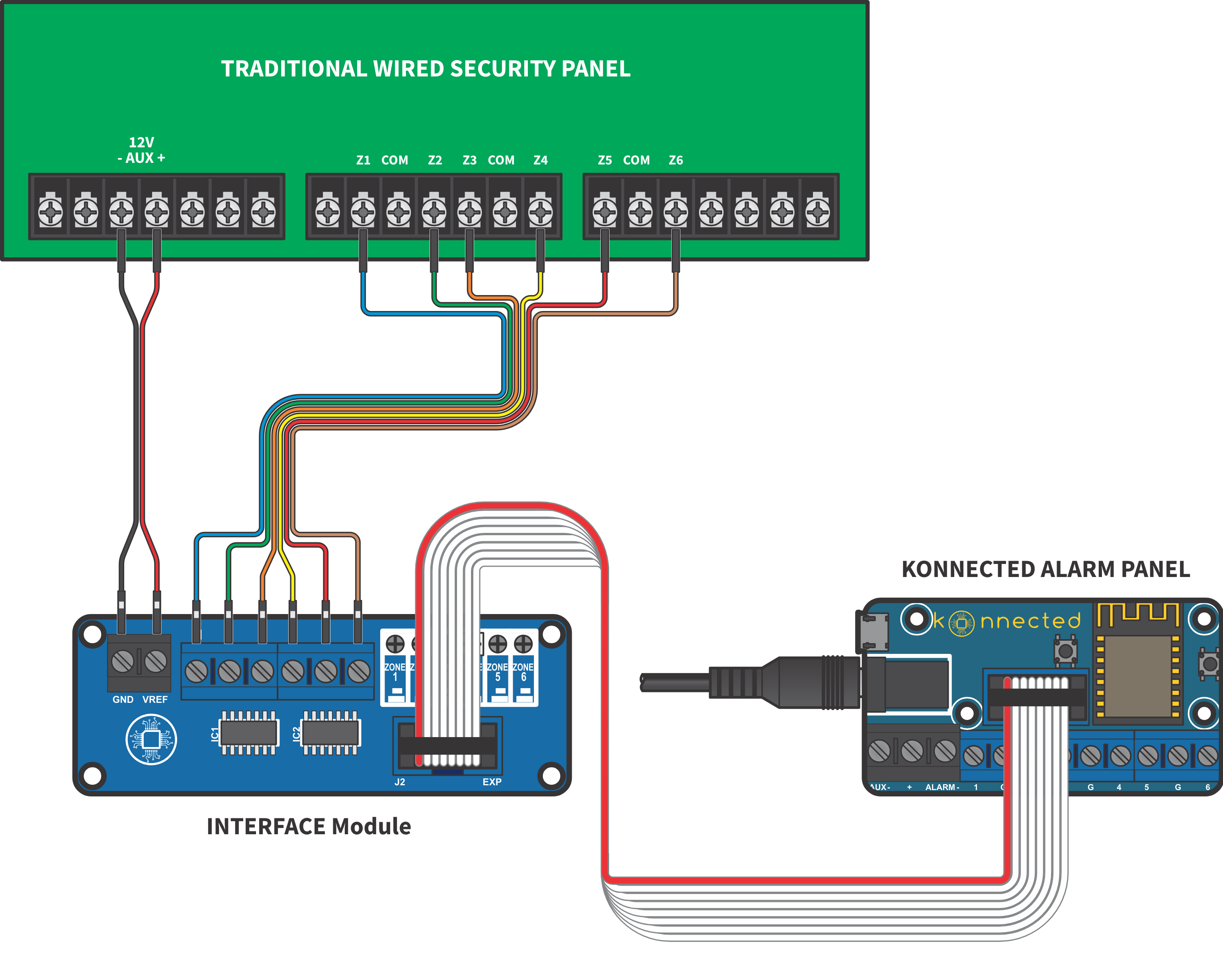 The above illustration depicts a basic 6-zone setup using the Konnected Alarm Panel INTERFACE with one 6-Zone Konnected Alarm Panel (or Add-on) to monitor 6 zones in-parallel from a traditional wired security system.
Interface Module v2.0 Wiring Illustration with Relay module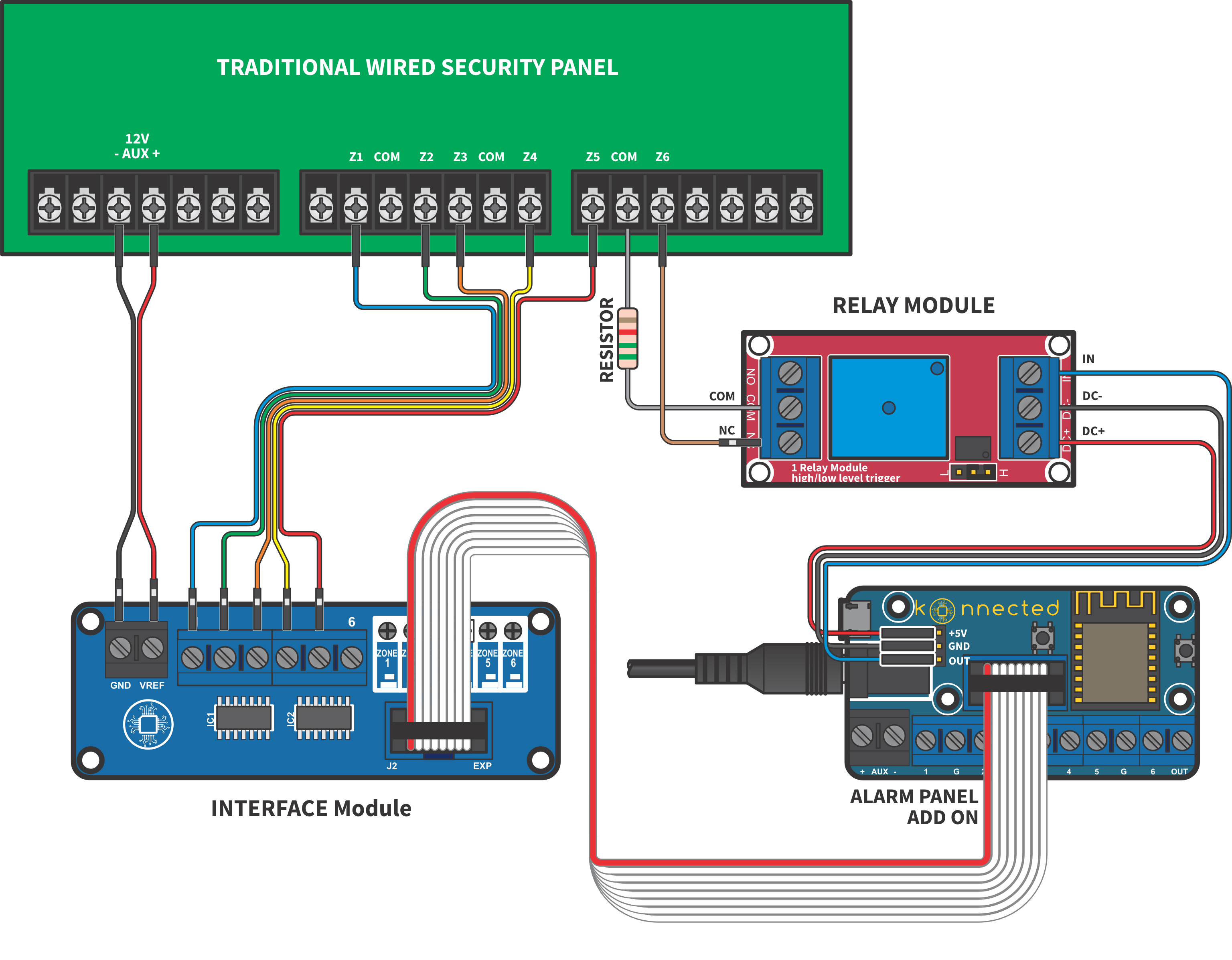 In this illustration, Zone 6 on the traditional panel is programmed as a keyswitch. The circuit across Z6 and COM is closed with the appropriate resistor (if required) for the panel via the NC/COM contacts on the relay. When signaled by Konnected, the relay momentarily opens this connection, triggering the traditional panel to arm or disarm.