The Konnected Alarm Panel Pro
Konnected's Alarm Panel Pro is an WiFi and Ethernet enabled device to connect wired alarm system sensors, sirens, strobes, and switches to various smart home applications for home monitoring and control. We call it an IoT ("Internet-of-Things") alarm panel.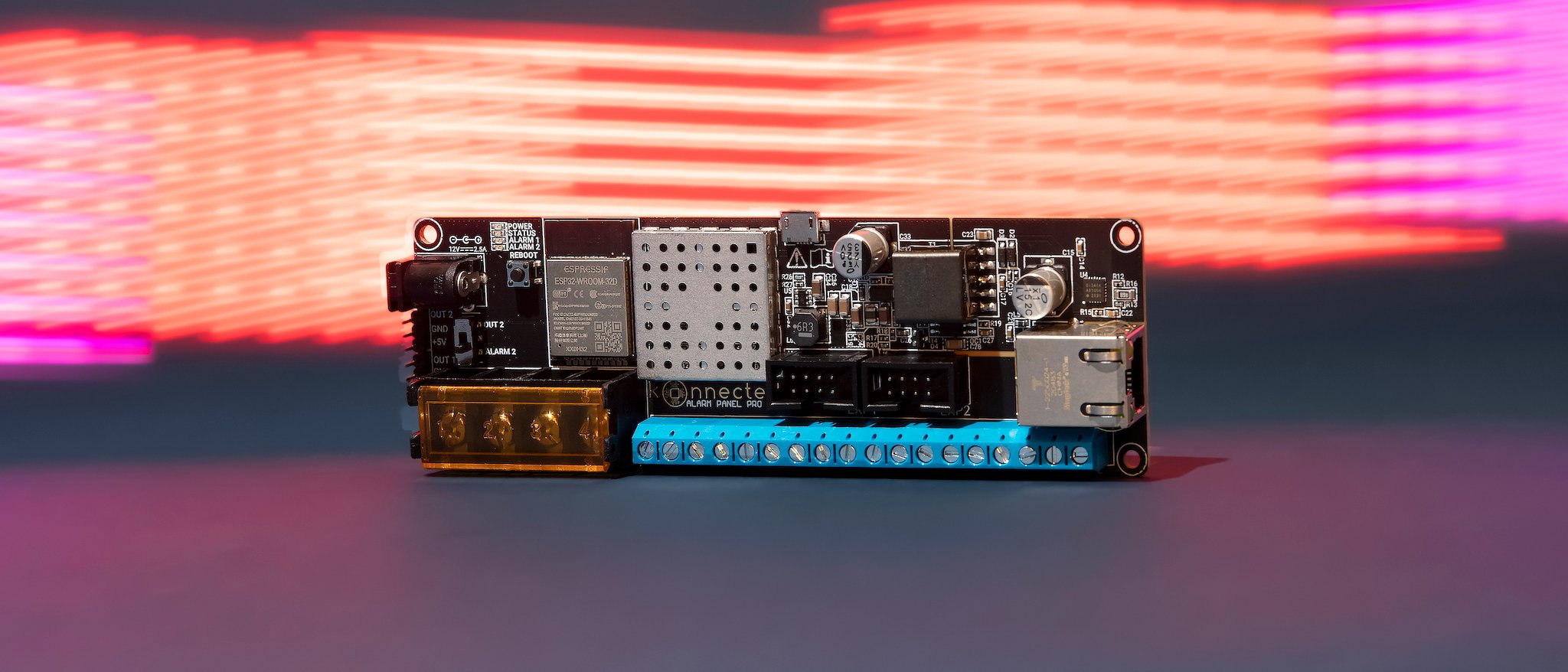 ESP32 Microcontroller
The Alarm Panel Pro is powered by the ESP32 microcontroller by Espressif which features an ultra-reliable and low-power Wi-Fi and Bluetooth platform for flexible integration with local and cloud based smart home services.
12 Input Zones
Up to 12 input zones support nearly all wired alarm system contacts: door/window sensors, motion sensors, glass-break detectors, water leak sensors, some smoke/CO alarms, and more. Konnected also supports some digital temperature sensors.
3 Dedicated Outputs
The Pro has a total of 3 dedicated outputs, up to two are 12V outputs, powered by the input source, and designed to power a siren and/or strobe. Also use up to two 3.3V trigger outputs, to trip a relay for example.
Flexible and Ultra-low Power
Power using 12VDC or Power-over-Ethernet, or both! The Alarm Panel Pro is designed to be always-on and consume very little power. It can easily run for hours on our Backup Battery.