New in 2022! Konnected integrates with Control4, becoming the first universal solution to integrate any wired alarm panel or wired sensors into a Control4 automated home.
Konnected Control4 Drivers
Konnected maintains and publishes drivers for the Alarm Panel products. Drivers are freely available for download from this page.
Konnected Alarm Panel driver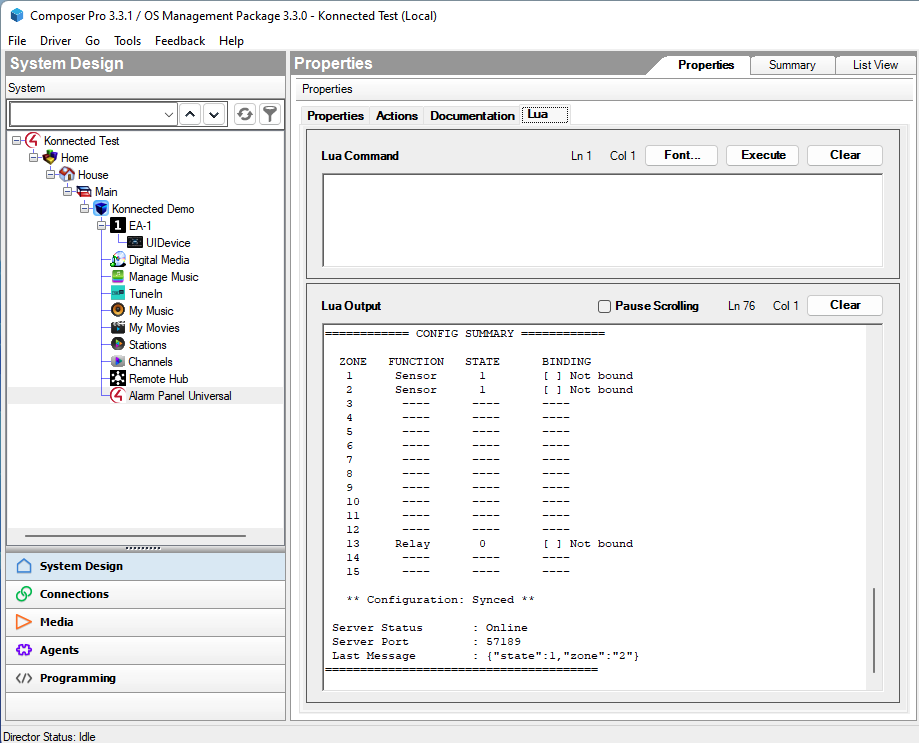 This base driver manages the discovery, zone configuration, and network communication to the Konnected Alarm Panels and is required for all Konnected installations with Control4.
Konnected Security System Mirror
The Security System Mirror driver implements Control4's security system user interface for use with the Konnected Alarm Panel installed in-parallel with a traditional security system with Konnected's Interface Module. This enables Control4 to mirror the state of any supported wired alarm system, trigger automations on security system events, and allows the homeowner to remotely arm and disarm the traditional security system via Control4.