Most newer construction homes in the United States are installed with hardwired smoke detectors that are powered by household AC current, each have a battery for backup, and have a wired interconnect so all stations alarm when smoke is detected. These are required by building code in most jurisdictions to notify the occupants of the home when smoke is detected. First Alert, BRK, and Kidde are popular brands of this type of smoke alarm in the U.S.
This type of smoke detector can be safely connected to the Konnected Alarm Panel with a specialized smoke relay module designed for your smoke detector model.
Safest. Recommended.
This is the safest way to connect smoke detectors to Konnected, because the relay module completely isolates the smoke alarm power and signal from Konnected. The smoke alarms will continue to operate normally even if the Konnected Alarm Panel fails or is disabled.
Smoke Relay Module
The major smoke alarm manufacturers also produce a relay module that connects to the interconnect of the smoke alarms to turn on or signal an auxiliary device via a Normally Closed (NC) or Normally Open (NO) dry contact when the smoke alarms trigger. These cost around $15 and can be purchased on Amazon.
Will not work in a power outage!
The smoke relay will not trigger in an AC power outage! However, the smoke alarms will continue to work locally on their battery backup.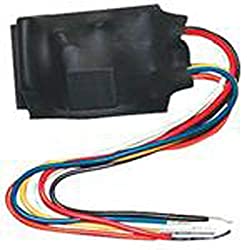 Kidde - Interconnect Accessories Smoke Relay Module: 408-Sm120X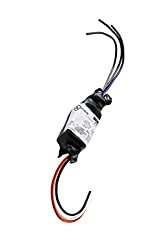 First Alert BRK RM4 Smart Relay for First Alert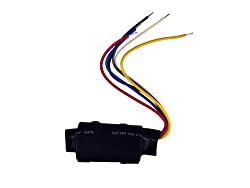 USI Electric USI-960 Relay Module for Smoke and Fire Alarms
If your smoke alarms are interconnected, then you only need one smoke relay connected anywhere along the interconnect. You can usually access the wiring in your attic or crawlspace, and install the smoke relay above the ceiling near the smoke alarm closest to your alarm panel location. Run a 2-core wire from smoke relay to the alarm panel location.

Turn off power to the smoke alarms at the circuit breaker before starting work! Connect the smoke relay to the smoke alarm wiring according to the manufacturer's instructions. Connect the NC and COM (usually yellow & blue) circuit of the relay to any zone on the Konnected Alarm Panel and set it up as a smoke detector device in your home automation app or in Konnected App.